Invisalign has now become IMPRESSIONLESS! Yes... we now can eliminate physical impressions with our digital scanning system... One more thing to smile about.
Invisalign has now become IMPRESSIONLESS! Yes... we now can eliminate physical impressions with our digital scanning system... One more thing to smile about.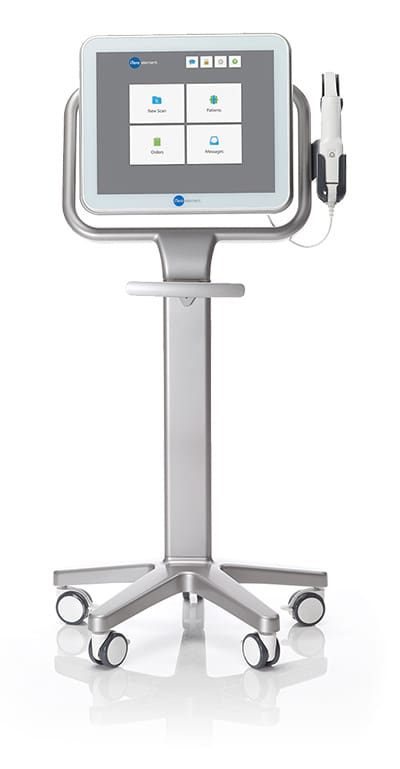 Dr. Zanelli has been recognized as an Invisalign Gold Plus Provider, placing her among the top one percent of Invisalign practitioners in North America. Each year, Align Technology, Inc., the inventor of Invisalign, a clear, removable method of straightening teeth without wires and brackets, will award Gold Plus Provider status to a select group of Invisalign practitioners in the U.S. and Canada. To qualify, doctors must demonstrate an exceptional level of Invisalign experience and meet Invisalign clinical education requirements. Since the Gold Plus Provider designation is based on experience levels, they can be an additional factor for patients to consider when choosing a new dental professional.
Our Invisalign leadership reflects the standard of care you, as our patient, can expect from our practice. Invisalign and Invisalign Teen Without Messy Impressions are now available at our office!
YOUR SMILE SAYS A LOT ABOUT YOU - IF YOU LET IT...
When you are uncomfortable with your teeth, it's easy to hold back your smile. Fortunately, Invisalign can give you the beautiful straight teeth you've always wanted. It works through a series of invisible, removable, and comfortable aligners that no one can tell you're wearing. So you can smile more during treatment as well as after. Invisalign has been proven effective. Invisalign's advanced technology now let's you straighten your teeth invisibly - so you can express yourself fully.  Dr. Zanelli will simply switch your custom-designed aligners every two weeks, and gradually a new smile will emerge - often within a year. Without altering your normal activities, And because they're invisible, no one has to know that you are in treatment. Hundreds of thousands of people have already have discovered Invisalign - maybe it's time you were one of them too.

How does Invisalign work?
Imagine you wear each set of aligners for about 2 weeks, removing them only to eat, drink, brush, and floss.
As you replace each aligner with the next in the series, your teeth will move - little by little, week by week - until they have straightened to the final position your dentist has prescribed.
You'll visit your dentist about once every 6 weeks to ensure that your treatment is progressing as planned.
Total treatment time averages 9-15 months and the average number of aligners worn during treatment is between 18 and 30, but both will vary from case to case.

How are aligners made?
The aligners are made through a combination of your dentist's expertise and 3D computer imaging technology.

Why Invisalign?
Invisalign can help you get the great smile you've always wanted because it's...
Invisible, so no one can tell you're straightening your teeth. So now you can smile more during treatment as well as after.
Removable, so you can eat and drink what you want while in treatment, plus brushing and flossing are no problem.
Comfortable, because it has no metal to cause mouth abrasions during treatment. And no metal and wires usually means you spend less time in your doctor's office getting adjustments.

Why people prefer Invisalign
The convenience and ease of use of the Invisalign system have made it the choice of over half a million people. In fact, Invisalign has been effective in giving hundreds of thousands of people amazing new smiles.
Most people won't notice you're in treatment
Won't disrupt your lifestyle
Complimentary initial consultation with Dr. Zanelli
Made to fit lifestyles like yours
Now nothing comes between your lifestyle and having an incredible smile. Because Invisalign offers you comfort, convenience and virtual invisibility during treatment. With Invisalign, you can:
Be as active as you like because Invisalign won't hold you back
Remove your aligners for special events, eating and brushing
Feel more confident everywhere you go
Look your best during treatment
Invisalign is clear and practically invisible, so nothing gets in the way of your new smile.
Unobtrusive in business meetings or social gatherings
No metal wires or bands to irritate your mouth
Many people won't notice you're wearing aligners
Clean and Clear (no wires)
Superior Strength
Available to all patients
Improve your smile and improve your overall well-being. Help prevent the need for Surgery, the Loss of your teeth, and Expensive Dental procedures. Do it with a Smile.
Straighten your teeth, without braces, and receive Free Whitening!! For Patients of all ages, It's never too late to Smile. Call us for a free consultation, to find out more about how Invisalign can help You, and how easy and affordable it can be!